About the H.O.P.E. for Healing Institute
We provide information on HBOT to physicians and patients to expand the awareness of Hyperbaric Oxygen Therapy.
We are also offering a CEU course for RN and LVN's to receive CEU's.
The course is called Hyperbaric Oxygen 101.
In this course RN's and LVN's will learn about the science behind Hyperbaric Oxygen Therapy, what conditions and injuries are benefited, steps to referral process, and post-treatment assistance.
We also are currently offering the sliding scale option for ones who are low income and cannot afford regular treatment cost.
Scientific Board of Advisors
And Top-notch medical facilities and providers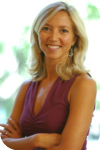 Jacqueline S Chan, DO
Physician, Medical Director
Dr Jacqueline S Chan, DO is Board Certified in Family Practice, Board Certified in Holistic medicine, Board Certified in Neuromusculoskeletal Medicine, including Osteopathic Medical Board of California and a DEA License. She has professional memberships with the American College of Advanced Medicine, The Cranial Academy, American Association of Osteopathy and American Osteopathic Association.
Jacqueline also currently works at the Marin Natural Medicine Clinic in Larkspur, CA, where she helps introduce cutting-edge, state-of-the-art integrative medicine that combines proven medical practices of western medicine with studied natural and holistic methods. She has begun an exciting Masters program in Sausalito, CA which focuses on integrative medicine and which will no doubt provide exciting and beneficial medical expertise for patients. Dr Chan has a long history of supporting women's health and holistic integration and wellness, including holding board memberships with associations and appearing as a panelist for medical presentations featured in print, via radio programming and television.

Roberta Ekholm, RN, DO is Board Certified by the American College of Osteopathic Family Practitioners with specialties in Urgent Care, Osteopathic manipulations and Travel Medicine. Dr Ekholm has been associated with the American Osteopathic association, Osteopathic Physicians and Surgeons of California and the Osteopathic Medical Foundation.
Besides experience in Hospitals, Urgent care centers, Medical centers and in Private Practice, we feel honored and blessed that Dr Ekholm will be sharing her knowledge and skills with our patients. Dr Ekholm holds the faculty position as an Assistant Professor at the esteemed Touro College of Osteopathic medicine in Northern California where she teaches other medical professionals. Dr Ekholm is excited to be able to utilize her knowledge and confidence of Hyperbaric Medicine for those in need of true healing.